Freedom Walkway becomes more Accessible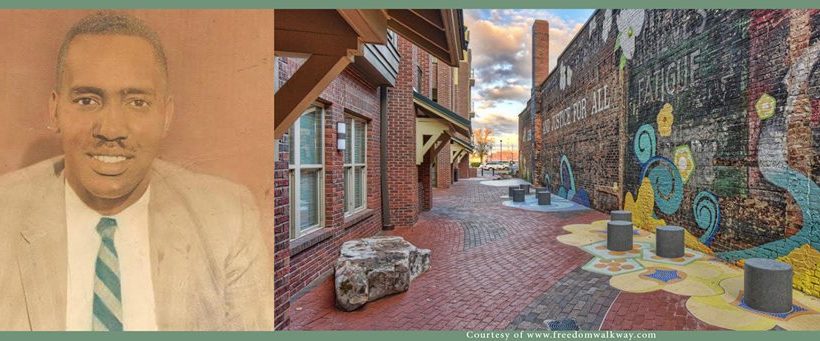 By Janna Zwerner
Reverend Cecil A. Ivory, Sr., once a hidden figure in civil rights history, was formally honored on November 1, 2017, as one of the Freedom Walkway Local Heroes for Justice and Equality in Old Town Rock Hill, South Carolina. The downtown Walkway shares a wall with the former Woolworth's building, site of dozens of pickets, sit-ins and arrests in the early 1960's. Reverend Ivory knew it well, having participated in many protests and a 'wheel-in' at nearby McCrory's.
Ivory's activism occurred before ramps and curb cuts. At times, he enlisted one of his sons to push his wheelchair. At night though, because he received numerous death threats, his wife Emily reported he slept with a pistol on the nightstand.
The impetus for the Freedom Walkway emerged when the 1935 Woolworth's building was set to be demolished in 2014, right before word arrived the Friendship Nine would soon have their convictions vacated. In a twist of fate, Circuit Court Judge John C. Hayes III, nephew of the Judge Hayes who convicted the group 54 years prior, would sign the order. The Friendship Nine were named Walkway Heroes in 2016.
This lasting memorial is a fitting honor to homegrown civil rights activists of Rock Hill and a hidden jewel in the preservation of disability history.
Image: Left, Color photo, Rev. Ivory in a suit and tie. Right, Color photo, Freedom Walkway memorial site. Brightly colored mural surrounds old advertisements that adorned former Woolworth's building.